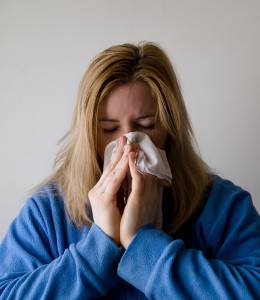 If you received the flu vaccine last year, you might be disappointed to learn that it may not have been your best line of defense.
Now that U.S. health professionals have had enough time to analyze data from last year, they claim that 2016's flu vaccine was only 42 percent effective in preventing illness (severe enough to warrant a doctor's visit). In the case of some age groups – including people 65 and older – the flu vaccine was overall ineffective. (Stobbe AP Medical Writer & Stobbe AP Medical Writer , 2017)
Last year, flu season peaked in February and was "moderately severe." The hospitalization rate for older adults was the highest it had been since the 2014-15 flu season.
So was the vaccine created for last year's flu season successful?
In order for a vaccine to be "successful," it needs to be at least 90 percent effective. At 42 percent, this one appeared to be a dud. However, it wasn't alone – flu vaccine effectiveness has averaged around 46 percent over the past 10 winters.
Should I Stop Getting the Flu Vaccine?
This type of news may be discouraging, but it's important to keep in mind that flu vaccines are created in anticipation of what may become the most prominent strand in the upcoming months – it's all prediction-based, meaning there is substantial room for error.
As the Centers for Disease Control and Prevention explains, flu vaccines are typically constructed to protect against three flu viruses – H1N1, H3N2, and influenza B virus. Some may protect against an additional strain of influenza B. ("Key Facts About Seasonal Flu Vaccine," 2017)
According to the CDC and previous research, getting the flu shot can substantially reduce your risk of being hospitalized with influenza. It can be especially helpful in those who have previous health ailments, such as diabetes and chronic lung disease.
What Else Can I Do to Protect Myself?
Whether you believe in the effectiveness of the flu shot or you want to try an alternative route, there are a few tried-and-true ways you can reduce the odds of getting sick. ("CDC Says Take 3; Actions to Fight the Flu| Seasonal Influenza (Flu) | CDC," n.d.)
First and foremost, make it a point to wash your hands. This is especially necessary during flu season. Avoid touching your nose, eyes and mouth as well – this can prevent the spreading of germs.
Next, clean and disinfect frequently used objects and surfaces to get rid of flu germs. Finally, do your best to avoid those who are ill. This isn't always possible, but protecting yourself from contamination whenever possible can go a long way when it comes to staying healthy.