This month marked the end of the school year for my private students, and thus a reduction of income for Insanitek and myself. The next two months will be financially tight, but nothing we can't handle for day-to-day business.
This Month In Review
Two students (M.D. and J.R.B.) finished up their first year of public high school. Furthermore, M.D. is doing well with note taking and time management to the point she hit AB honour roll for the first time in her life.
A.H, M.H, and B.Y., all homeschoolers, are progressing steadily into their advanced science studies. M.H is focused on physics and astronomy, while A.H. is focused on science communication. B.Y. has started dabbling in microbiology as a first interest, but may change in the future to her second interest in bioengineering.
Travis Beiersdorfer has not progressed with his progress on finding a yeast that processes fruit sugars readily.
We discovered a local Makerspace called Cyberia, where students and engineers can go to use a CNC machine and pay for time to other such equipment. Memberships are $35 and $60 monthly. 
Expenses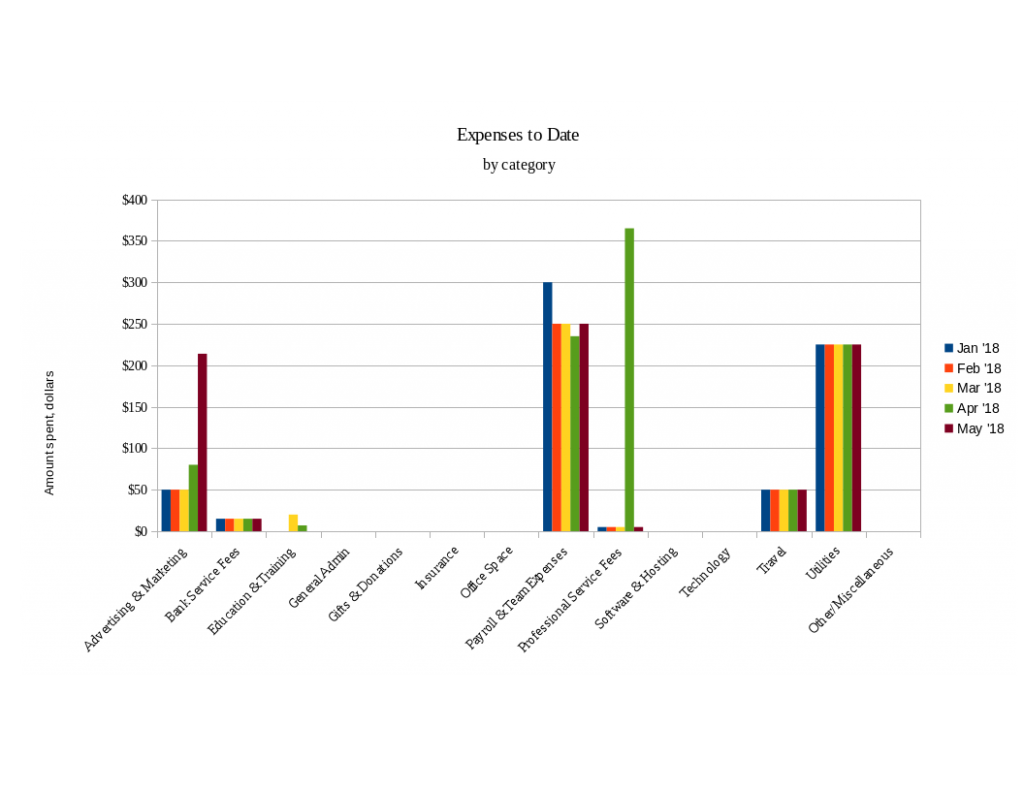 Spending this month was fairly standard except in marketing. We decided to start getting the word out about our interactive journal series at Pinterest for $10 a month. This month we ended up switching from Buffer to schedule our social media posts (which charged $50 a month) to SmarterQueue (with an annual charge of $204). This saves us over $400 a year.
What Worked, What Didn't
Over this month we spend a good deal of time looking at where every penny went to, and made sure we were using the money wisely. When we came across SmarterQueue, we realised how useful it would be as a way to save us money. After all, Buffer was good, but it was nearly twice the amount if you compared annual payments.
What hasn't been working as well as we hoped has been spreading the word about the interactive journal method for education. Then again, we only tried one advert via Pinterest. We'll be trying that again in June.
Next Month's Goals
It's summer, so we want to complete the physics interactive journal as well as update the metacognition class. We would also like to introduce the interactive journal technique to 10 more people and get their feedback on it. 
Other plans are to check out Cyberia in person and see what all they can offer our engineer and scientists.