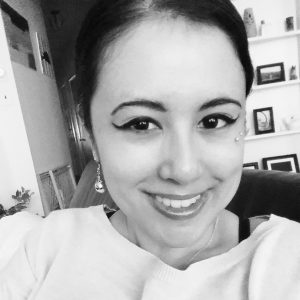 If you Google "Krystle Vermes," you'll feel like you've come across 17 different people with the exact same name. They can't all possibly be the same one — writing for sites like ThriveWire, Biospace and GetSpooked.net all at the same time, right?
Oh, it's possible.
And now, she's joined the Insanitek team to expand upon some of her true passions — science and all things tech.
Krystle is a 27-year-old city dweller (dwelling in Boston, Mass., to be more exact) who has been writing all her life. Unfortunately, she wasn't really doing it for a living or pursuing her actual interests until she decided to go rogue and start freelance writing about a year ago. Since then, her life has been a roller coaster ride.
A fulfilling, remarkable roller coaster ride.
Some of the topics she could lovingly write endlessly about include new technology, gadgets, environmentalism, space, and health sciences — but it doesn't stop there. Krystle is also the owner of GetSpooked.net, a paranormal news blog that covers everything from hauntings to UFO sightings. On the weekends, she hosts the "All Day Paranormal" podcast with her husband, tackling the same genre.
When she isn't in front of a computer, she's usually painting or reading historical fiction.
But let's be honest, she's always (happily) in front of a computer.
In the future, you can expect her Insanitek pieces to be full of genuine passion for the topic at hand. Whether you want to learn about the latest NASA endeavor or the life of cells, Krystle wants to learn about it, too.
Prepare for an educational, invigorating ride.