First off, congrats on getting this far in your work! We are all scientists, so we know the effort you've gone through so far and appreciate it. That's why we're also super excited to be working with you through the next steps to make sure your work is the most polished, most shiny, most awesome it can be.
Since you just filled out our query form and survey, you're probably wondering what happens next. Well, kick back and relax or hustle back to the lab, we're on it.
Here's how it works from here: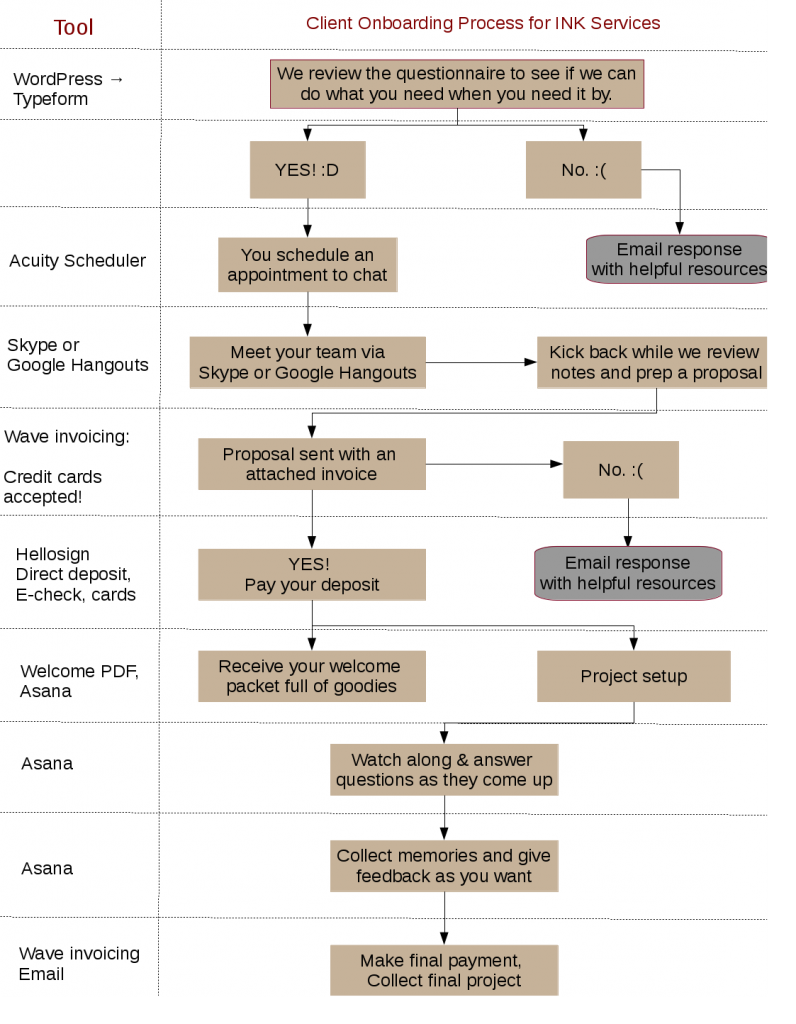 We'll take a look at your request, and if we can do what you need by when you need it, we'll send you an invite to a video chat to dig deeper into the project and get to know your vision and tell you our ideas.
Then, we do some research to see how much it will cost and how much time it should take. Once we know, we'll send you a proposal — this should take no more than 24 hours. You'll then decide if you want to go ahead. If not, then we'll send you a few helpful resources and part ways amiably — no hard feelings here, Friend!
If you say yes, then make your first deposit and we're on our way! We'll set up your project in Asana, and invite you to watch the progress. This is also where you can communicate with your team along the way by asking and answering questions that pop up.
When you make your final payment, we'll send you a zip file with your final project in it via email.
It's that easy!