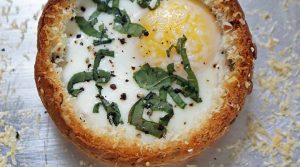 Is fat bad or good for us? What about eggs? And our precious coffee?
Well, it depends.
Back in the 90s, I remember my mother clearing all fats out of the house and banning eggs. She had read a study stating that they were bad for the health. Plasticy non-fat cheese, sugar-laden, non-fat yoghurt became the norm in my house, and those of my friends. Eggs were banned for the fear of cholesterol, and replaced with sugar-laden cereals. Thank gods that has changed (Raloff, 2006).
When I was in grad school, I started seeing contentions over coffee. Some research articles said it was good. Others claimed it would cause cancer (Harnak, Anderson, Zheng, Sellers, & Kushi, 1991) (even outside of California). Sifting through the research articles, I remembered a phrase several grumpy old men exclaimed, "I'm gonna die anyway, I might as well enjoy it!"
I was beginning to know exactly what they were saying. One year it's bad for you, the next year another study shows that maybe they were jumping the gun.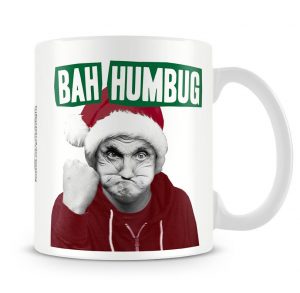 After the hell that I grew up in, I opted to adopt the Grumpy Mantra — and I kept my coffee. Cancer and heart problems be damned.
Average adults without an interest in education and careful choices might choose something different. And when facts change back and forth, they give up hope in the scientific procedure. Curiosity leaves, and they are left with a fatigue that saps all ability to care away.
It is your job to explain to each disillusioned, jaded adult what your research is, how it fits with the rest of the story, and why it's needed. Without your voice, telling your story, the average adult gets exhausted with the conflicting narrative that marches through the news.
You have more knowledge.
Science communicators exist to help you spread your message. However, we aren't you. We haven't been super focused on the science aspect of it, and we are not experts. You are.  Science communicators are the stepping stone between your work and the rest of the world.
By all means, use us to boost your message, help you translate it to different mediums, and deliver it to different audiences — including stubborn adults. That doesn't mean you should rely exclusively on us to spread knowledge of your world and process.
You have more passion.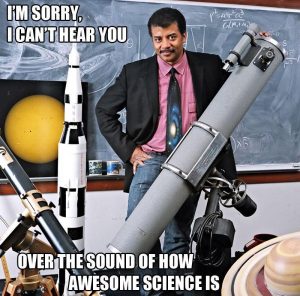 Educators, science communicators, journalists, and others that can help you facilitate your message are, once again, not you. That means we don't have the same patience and drive you do to study the topics at hand, let alone the focus. You have to have a singular passion for your studies for that.
Passion that shows through as you excitedly wave your hands about while explaining. Passion that shows through in the glint of your eye as you explain a nuance that would take someone from a general understanding of your topic to that next level.
Your passion, when you let it out, can show people that science is awesome, useful, fun, and even cool. When your passion exudes out into the discussion, you have the potential to inspire the next generation of scientists to add to the discussion.
You are the hero.
You are the one that can leave a legacy behind — not us. We help you, but we can't be the hero of the story that inspires a generation of potential scientists to step fully onto the path. Your passion, your consideration for your topic, and your insight into the world of science is what does that.
But you're not just a hero to your legacy. You're a hero to the world at large. In the world of politics and policy building, we need experts to weigh in on the discussions.
Have you ever sat in on decisions to make policies and smooth out problems? Even in your own family?
It goes something like this:
A problem arises, but people work with it. When the problem gets too big to work with on a large scale, people start to complain. People involved try to find a solution, and a bunch of personalities and emotions clash on the solutions and the problems. Discussions go back and forth for a while, occasionally escalating into an argument. Eventually, an uneasy decision is made that is far from perfect, but better than the previous arrangement that people didn't want to deal with any longer.
As an expert, you have the passion and resources to explain nuances to people in policy situations that may tangentially apply to your field.
References
Harnak, L. J., Anderson, K. ., Zheng, W., Sellers, T. A., & Kushi, L. H. (1991, December). Smoking, alcohol, coffee, and tea intake and incidence of cancer of the exocrine pancreas: the Iowa Women's Health Study. | Cancer Epidemiology, Biomarkers & Prevention. Retrieved April 11, 2017, from
http://cebp.aacrjournals.org/content/6/12/1081.short