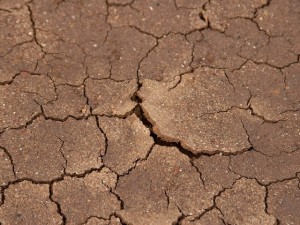 It's been a brutal summer, temperature-wise, and now we have the numbers to prove it.
Specifically, June 2015 was deemed the hottest month in history — or at least since records have been kept. This was concluded by the National Oceanic and Atmospheric Administration and the Japan Meteorological Agency. Additionally, the past 12 months leading up to the beginning of July 2015 were also the warmest ever recorded.
In short, NOAA Climate Scientist Jessica Blunden said that everything was at its hottest, according to The Times Gazette.
The average global temperature was 61.5 degrees Fahrenheit in June, which is 1.6 percent above the average for the 20th century. So what's the catalyst? Scientists believe it has something to do with El Nino, which has been strong for 2015. This has resulted in warm temperatures in the Pacific Ocean, which has boosted sea and air temperatures around the world.
Dreaming of a White Christmas
In addition to impacting the warm weather season, El Nino is expected to have a direct effect on winter as well. El Nino can be defined as the warming of the tropic Pacific Ocean waters between South America, according to KSHB. This results in a varying climate, and every El Nino is different. Every year, El Nino and its effects are unique.
Scientists believe that this coming winter, the Northern United States can expect to see warmer temperatures. The Southern portion of the country will experience a wetter, stormier winter than usual.
Regardless of whether you're happy about this news, California residents may soon have something to smile about. Depending on how El Nino sets up within the next 12 weeks, California could be set to receive several major winter storms. In turn, this would result in an ample amount of precipitation, which could help with the drought situation in the state.
Attack of the 'Blobs'
One factor that may directly impact El Nino and its changes over the next 12 weeks is "the blob" in the Pacific Ocean, according to the Reno Gazette-Journal. "The blob" is a circular mass of warm water that hasn't cooled off as much as the rest of the ocean. It is approximately 1,000 miles long, 1,000 wide, and 300 feet deep. In 2014, more "blobs" emerged, and there are now three of them in the Pacific Ocean.
Depending on how El Nino interacts with these "blobs," its set-up could be different than what scientists are predicting. For this reason, drought-stricken Californians might want to wait to get their hopes up.
---
Sources
DeLong, Jeff. "El Nino plus 'the blob' may help Western drought." Reno Gazette-Journal. August 11, 2015.
Lezak, Gary. "Strong El Nino to impact world's weather and climate this winter." KSHB. August 11, 2015.
Mani, Sumitha. "June 2015 was the Warmest June Ever Recorded." Times-Gazette. July 23, 2015.