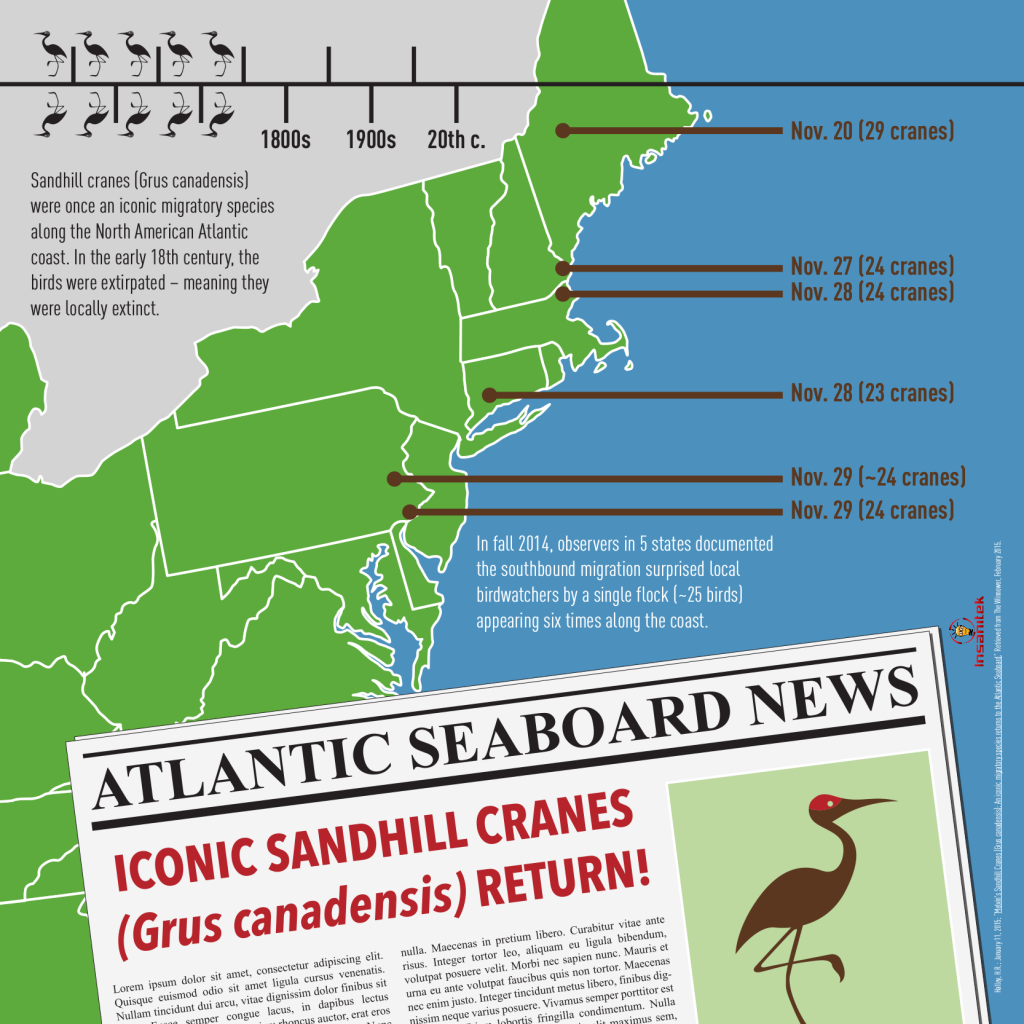 The birds were once one of the largest population of seabirds seen along the Atlantic coast. Then, in the early 18th century, they rapidly disappeared. Dr. Scott Melvin, who discovered the crane's breeding ground in 2000 and monitored the birds for a decade, never discovered their migratory route. This past year, professional ornithologist, Matthew Halley, noticed the birds in Pennsylvania along with a local bird watching group. They knew something special was going on as they observed the birds.
Halley noted that Dr. Melvin passed away in July 2014, and never got to see this historical event. Truly, this is a tragedy with the historic migration being observed just a few months later.
In a phone interview, Halley said one possible next step is to observe more next year when the birds come through and possibly even take a genetic test of the birds to see if they are genetically allied with the Grus canadensis of the midwest. To do this, ornithologists need your help — especially if you're going to be on the east coast near the end of November.
Get involved
During the middle of November, connect with your local ornithologist or bird watching group. They will help you recognise the cranes on site, and you can help record their arrival and departure to your area.
Read the full scientific article by Matthew Halley at The Winnower, then celebrate by giving a donation in Dr. Melvin's name to the International Crane Foundation.