The next total solar eclipse is set to occur on August 21 – are you prepared to witness it? If you're in the United States, you're in a prime position to experience the event. This is the first time since the 13th century that an eclipse will cut across the U.S., only touching the country's soil. ("Total solar eclipse to bring darkness to the Southeast in late August," 2017)
But what is the path of the totality, and who will be able to witness this solar eclipse? What is the best way to watch it? We're here to answer your questions.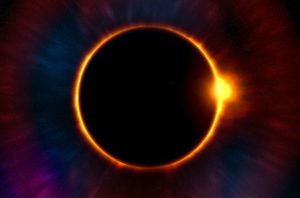 What is a Solar Eclipse?
In short, a solar eclipse occurs when the moon casts a shadow onto the Earth. This happens when the moon moves between the sun and the Earth, blocking the sun's light from entirely reaching the planet. ("What Is an Eclipse?," n.d.)
There are three types of solar eclipses – a total solar eclipse, partial solar eclipse, and annular solar eclipse. A partial solar eclipse occurs when the sun, moon and Earth are not completely lined up. An annular solar eclipse happens when the moon is far away from the Earth and appears smaller.
A total solar eclipse, which is what will be happening on August 21, is when the sun, moon and Earth are directly in line with each other.
Path of Totality
The path of totality for this solar eclipse – which is where the moon will entirely cover the sun so that the sun's corona can be seen – will range from Salem, Oregon to Charleston, South Carolina. However, those outside of the path of totality in other parts of North America will be able to see a partial total eclipse.
Totality will begin at the first point of contact in Lincoln Beach, Oregon at 10:16 PT. The total eclipse will end near Charleston, South Carolina at 2:48 p.m. ET. For those who are simply interested in the eclipse in any form, the U.S. will have until 4:09 ET to witness the lunar shadow.
Eye Safety
Eye safety is a primary concern among experts who know the dangers of the sun and these types of eclipses. It's important to note that eclipse or no eclipse, you should never look directly into the sun (even with sunglasses).
NASA has developed a list of eclipse viewing techniques for those who are interested in witnessing it in its full glory. ("Eclipse: Who? What? Where? When? and How? | Total Solar Eclipse 2017," n.d.) You can also visit a science museum, astronomy club or school to find eclipse glasses to protect your eyes during the big event.