The opioid epidemic has claimed thousands of lives across the country, and now, new statistics from the U.S. Centers for Disease Control and Prevention have shed light on just how many people have fallen victim to the drugs.
According to a new report from the National center for Health Statistics, more than 63,600 people lost their lives due to drug overdose in 2016. In the same year, 42,249 of those deaths (66 percent) could be attributed to opioids. In comparison, this is more than the average number of Americans who die due to breast cancer each year (approximately 41,070) ("Drug Overdose Deaths in the United States, 1999–2016," 2017).
But which opioids are at the root of the problem?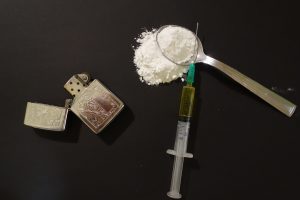 "The pattern of drugs involved in drug overdose deaths has changed in recent years," wrote the authors in their report. "The rate of drug overdose deaths involving synthetic opioids other than methadone (drugs such as fentanyl, fentanyl analogs, and tramadol) doubled in a single year from 3.1 per 100,000 in 2015 to 6.2 in 2016. Rates of drug overdose deaths involving heroin increased from 4.1 in 2015 to 4.9 in 2016. Rates of drug overdose deaths involving natural and semisynthetic opioids increased from 3.9 in 2015 to 4.4 in 2016."
In its report, the CDC defined overdose deaths as those resulting from "unintentional or intentional overdose of a drug, being given the wrong drug, taking a drug in error, or taking a drug inadvertently"
Looking ahead to statistics to be released on 2017, the battle against opioids does not seem to be slowing down. Based on data gathered on December 1, 2017, the number of overdose deaths in the U.S. rose from approximately 50,000 in January 2015 to more than 60,000 in May 2017. Between May 2016 and May 2017, in particular, there was a 17.4 percent increase in the number of deaths due to drugs ("Products – Vital Statistics Rapid Release – Provisional Drug Overdose Data," 2017).
"Based on what we're seeing, it doesn't look like it's getting any better," Bob Anderson, chief of the mortality statistics branch at the National Center for Health Statistics, told CNN (Kounang, CNN, 2017).
However, it isn't all bad news. The rate at which people are being prescribed opioids could be shifting.
"Even though deaths are going up among people who are addicted heroin users, who use black-market opioids … it's possible that we are preventing less people from becoming addicted through better prescribing," addiction specialist Dr. Andrew Kolodny told CNN.
If you or someone you know may be suffering from drug addiction, you can call the Substance Abuse and Mental Health Services Administration hotline at 1-800-662-HELP.