Experience Project is a social networking website that has been operating for a decade. It is smaller in comparison to big social media sites such as Twitter or Facebook, however, that is not necessary a bad thing. The type of users the site attracts is different. The social aspects of the site revolves around sharing stories and connecting with people with similar life experiences, as the name implies. Experiences such as "I love Coffee" or "I suffer from Depression" and endless possibilities of these experiences. These experiences act as groups with a page and member posts. The posts are written by members and are usually multiple paragraphs elaborate stories relating to these experiences!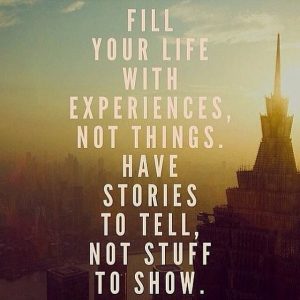 This website was the only social networking site that I have ever used seriously! It is the opposite of artificial and I have had great conversations with people on it. However, they announced less than 2 weeks ago that they are shutting the website down. The announcement included insights and explanations of that decision; see here.
What is said in that announcement is quite concerning. The EP team had to decide between selling out their users private data or shutting down. They decided on the latter. They also mentioned how they have been attacked and targeted by government spying agencies.
I will not be quoting a lot from the announcement and I argue you to go read it yourself for clarification. However, I would like to discuss a few aspects of it.
Given EP's nature and mechanics, it does not appeal to most social media users today. It requires a longer attention span, ability to write, and most importantly, not be superficial all the time. This hinders their ability to grow to the size of Twitter or Facebook. A growth that would be necessary if they are to survive, after all they have server bills to pay. Their income has been mostly through minimal amount of ads and donations.
They were not fond by the idea of selling private information to ads agencies for income. So in a way, they were missing out on a hefty sum of steady income because of this. An income that most social media sites would not miss a beat to acquire.
That said, government agencies, US government agencies, took notice to that. Usually these agencies would have direct or indirect access to private user information by the ads agencies, but since EP did not participate in that business model, they were targeted with direct requests of this data.
These requests were so great in volume and required so much resources to deal with that it became impossible to keep EP online without more income streams, ideally from selling this same private data being requested by government agencies.
This is my interpretation of the situation, as explained by EP themselves in the announcement, and I am very, personally, upset about this. I loved the concept of Experience Project so much that at one point I was working on creating my very own clone of the site. You can sign up to my incomplete clone project just to check out the similarities here.
But I digress. This great social platform that is, in my honest opinion, superior to the majority of the mindless social networking sites out there, is going to be no more. They are unable to keep the website up and running because the government surveillance online has become so outrageous and so invasive that is impossible for them to keep up. The existence of EP is not being challenged technically, or even financially, but is being challenged by government surveillance policies they have to uphold and work around! That is insane! I see this as an indirect attack on freedom of speech, expression, and assembly, not to mention a direct attack against online privacy.
The only social networking site I know to offer a meaningful way to connect with people is shutting down because they refuse to violate their users trust and privacy. Do I have to repeat that?