The use of cannabis for medical treatment has been greatly debated, and it was one of the hottest topics at the world's largest annual conference on laboratory science, Pittcon. As more manufacturers look into testing cannabis for distribution in states where it's legal, the discussion over the value of medical marijuana rages on.
Now, a new study is giving the pro-cannabis side something to use in the debate. The piece, which was published in JAMA Psychiatry, has found that there is not a strong link between the development of mental illness and marijuana use. This comes after years of argument from experts who believe cannabis use could be linked to conditions, such as depression and anxiety.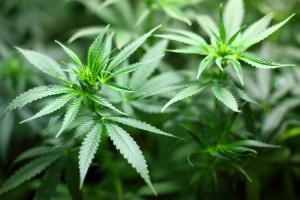 More than 35,000 U.S. adults were analyzed for the study over the course of three years. They found that individuals could not be directly linked to mood disorders. However, they made a new discovery during their research — substance abuse could be associated with frequent cannabis use.
"From a perspective of prevention, the lack of association between more frequent cannabis use with increased risk of most mood and anxiety disorders does not diminish the important public health significance of the association between cannabis use and increased prevalence and incidence of drug and alcohol use disorders," the authors wrote.
Furthermore, they noted that this link includes smoking and alcohol abuse — we aren't just talking "hard" drugs. While using cannabis, the researchers acknowledged their subjects' "reduced perception of risk of use" when it came to other substances.
In short, utilizing marijuana could lead you to assume that there is less risk involved in other substances, such as alcohol and cigarettes.
"While the health benefits of cannabis use require further testing among patients who are unresponsive to more traditional treatments, the association of cannabis use with negative mental health outcomes, such as substance use disorders, appears strong," the researchers concluded.
The study authors went on to note that a greater understanding of these types of psychological effects associated with cannabis use could help legislators develop marijuana regulations. Furthermore, more scientific research (such as this study) couldn't hurt, according to the authors of the report.
Whether or not you support the legalization of marijuana for medical purposes, the fact of the matter is that it is already available to patients in 23 states. Uncovering the fine line between cannabis use for health reasons and recreational purposes may be necessary in order for effective legislation to be developed.
---
Sources
Biano, Carlos. "Cannbis Use and Risk of Psychiatric Disorders." JAMA Psychiatry. "February 17, 2016.
Taylor, Michelle. "2016 Trend Alert: Cannabis Testing and Increased Purchasing Plans." Laboratory Equipment. February 22, 2016.