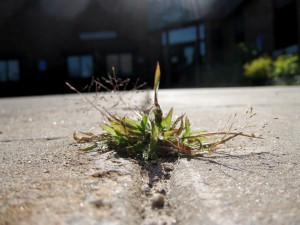 Nothing is more frustrating (or embarrassing) than tripping on a cracked sidewalk. Now, Google wants to make sure you don't have to worry about it in the future.
Say hello to Sidewalk Labs. In an effort to improve urban life, Google has created Sidewalk Labs to improve cities through more affordable housing, better public transportation, and then some.
"Sidewalk will focus on improving city life for everyone by developing and incubating urban technologies to address issues like cost of living, efficient transportation and energy usage," wrote Google's Larry Page on his Google Plus page on June 10.
The initiative will be led by Dan Doctoroff, former CEO of Bloomberg and the Deputy Mayor of Economic Development and Rebuilding for the City of New York. Page said that Google's investment in the project is "relatively modest," but what other out-of-the-box initiatives is the company working on? Let's take a look at some of the Google projects you might not have heard of yet:
If you still think that Google doesn't rule the world, just wait and see. Some of this technology may soon revolutionize the way you connect to the Web, maintain your health and save on utility bills. It might not feel good to be "controlled" by one big company, but if it yields this many benefits, why not?
---
Sources
Page, Larry. Google Plus. June 10, 2015.
Weinberger, Matt. "These are all of Google's weird science projects we know about." Business Insider. June 10, 2015.