What if delicious snacks were the solution to saving some of the world's endangered species? This is what the U.S. Fish and Wildlife Service is hoping as it looks to save black-footed ferrets.
In a new plan, the U.S. Fish and Wildlife Service is looking to save these endangered critters in Montana with drones and snacks – in-house created pellets, to be specific. The goal is to provide the animals with a vaccine that could protect them from an oral sylvatic plague vaccine.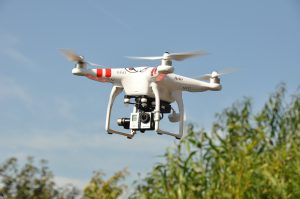 The black-footed ferrets have been reintroduced to 27 locations across North America over the past 20 years. However, a 2015 survey discovered that there are still only 300 of them in the wild. Plague outbreaks impact the ferrets, as well as their primary prey. Researchers have contemplated using ATVs to treat ferrets. However, the labor and time involved makes it an ineffective option.
Through the use of drones, experts think that they could treat one acre every 50 seconds with the vaccine-infused bait. Not only is this method more effective, but researchers say it would be environmentally friendly. There are no known risks to vegetation, for example, or risks to fish, insects or birds.
During a public comment period, following the publication of the plan, the U.S. Fish and Wildlife Service says people were overall supportive of the idea. After the process rolls out on Montana, there is the potential for it to begin in Arizona and Colorado as well.
The individuals who are unhappy with the plan are farmers. Some of these workers consider the ferrets to be pests. Regardless, the U.S. Fish and Wildlife Service has received enough approval to begin its work in the fall. The goal is to distribute the vaccine annually after its initial run.
This is not the first time that drone technology has been used to help scientists with endangered species. Recently, Alabama biologists utilized a drone to identify two endangered varieties of darter fish near Pinson valley. These types of aerial surveys are also helping researchers identify rare plants that would otherwise be missed from above.
---
Sources
"Use of Unmanned Aerial Systems to Deliver Prairie Dog Sylvatic Plague Vaccination." U.S. Fish and Wildlife Service. Published March 31, 2016.
Milman, Oliver. "Drones to unleash vaccine-laced pellets in bid to save endangered ferrets." The Guardian. Published July 12, 2016.
Pillon, Dennis. "Biologists use drone to find 2 endangered fishes in Alabama creek." AL.com. Published July 2, 2016.