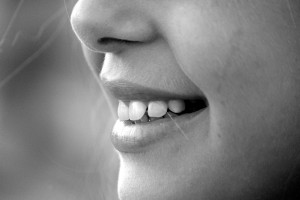 As it turns out, all of those overly optimistic people you know may not gain any health benefits from smiling all of the time.
If you're a scrooge, don't worry — new research shows that being happy all of the time won't result in a longer lifespan, according to TIME. In a study published in the Lancet, a group of researchers took a look at whether happiness directly impacts mortality.
"Previous reports of reduced mortality associated with happiness could be due to the increased mortality of people who are unhappy because of their poor health," wrote the authors of the study. "Also, unhappiness might be associated with lifestyle factors that can affect mortality."
To conduct their research, the authors looked at data from The Million Women Study, a collection of data from U.K. women followed between 1996 and 2001. After analyzing cause-specific mortality rates, they could not find a single indication of extended lifespan as a result of happiness. However, they did determine that in middle-aged women, poor health may contribute to unhappiness.
That being said, experts know that more research still needs to be conducted on this topic.
"This is still research that is at the beginning of its development," Philipe de Souto Barreto, from University Hospital Toulouse, told the news source.
Depression, Stress and Your Health
In short, you may not die from wearing a frown more often than not. However, this does not mean that you should ignore the realistic health impact of negative factors, such as stress and depression.
In terms of stress, chronic pressure can affect nerve chemicals within the body. As a result, this can manifest in lower immunity, poor reproductive function and digestive excretory, according to the National Institute of Mental Health.
Depression can have just as big of an impact on the body as well. According to Healthline, the mental illness has the ability to affect everything from the central nervous system to the digestive system. Similar to stress, it can also reduce the effectiveness of the immune system and render individuals at risk to illness.
For some, putting on a smile and genuinely finding enjoyment may be harder than it is for others. Of course, there are always resources available to those who may want to look into addressing anything that might be more than just a case of the blues.
---
Sources
Liu, Bette. Floud, Sarah. "Does happiness itself directly affect mortality? The prospective UK Million Women Study." The Lancet. December 9, 2015.
Park, Alice. "Being Happy Won't Make You Live Longer." TIME. December 10, 2015.
"The Effects of Depression on the Body." Healthline. Retrieved December 16, 2015.
"Fact Sheet on Stress." National Institute of Mental Health. Retrieved December 26, 2015.