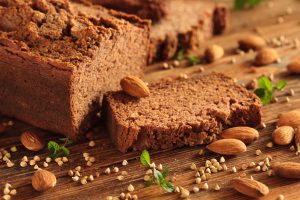 People are always interested in trying new diets in hope of improving their overall health, but some stick around longer than others. The gluten-free diet is one that celiac disease patients have to adhere to in order to maintain their overall well-being, but what about everyone else? Should we consider going without gluten?
New research suggests that there may be health risks involved in avoiding gluten. Researchers from the Columbia University Medical Center recently looked at what a low-gluten diet entails for people who don't have celiac disease – a medical condition that warrants staying away from the ingredient. (Lebwohl, 2017) To draw their conclusions, the researchers looked at heart disease data from 100,000 people who were enrolled in the Nurses Health Study and the Health Professionals Follow-up Study that took place between 1986 and 2010.
They discovered that maintaining a low-gluten diet does not provide any health benefits to individuals who do not have celiac disease. On the opposite end of the spectrum, it may actually be doing more harm than good.
"In fact, it may cause some harm if they follow a low-gluten diet that is particularly low in whole grains because those grains appear to have a protective effect against heart disease," lead author Benjamin Lebwohl told Men's Fitness. ("Going gluten-free may be depriving you of heart-healthy whole grains," n.d.)
This goes back to the age-old question – if you don't have a diagnosed medical problem, what's the point of drastically altering the way you eat? Even if you are looking to shed a few pounds, there are a few things you need to know about altering your diet.
Ideally, you should speak to your doctor about your health before you hop on any diet bandwagon. If you don't know your "ideal weight," there's no better time to have the conversation.
"No one really knows the precise answer, so this is something you want to negotiate with your physician," says Richard Weil, weight loss program director at the New York Obesity Nutrition Research Center. "If you're middle-aged, have been overweight for a long time, and your doctor says you ought to get to the weight you were in high school, that might not be realistic." ("Trying to Lose Weight? 8 Questions to Ask Your Doctor," n.d.)
You may also have to take existing medical conditions into account. Even something as simple as a vitamin deficiency may play a role in whether your doctor suggests adhering or avoiding a diet.
References
Lebwohl, B. (2017, August 5). Long term gluten consumption in adults without celiac disease and risk of coronary heart disease: prospective cohort study. Retrieved from
http://www.bmj.com/content/357/bmj.j1892