We already have some scientific evidence that links obesity to cancer, but which ones? This is what researchers wanted to discover when they looked at data from both women and men in geographical locations around the world. Their findings, published in the New England Journal of Medicine, show that stomach, liver, gallbladder, pancreas, ovary, meningioma, thyroid cancer and multiple myeloma are now associated with obesity.
To draw their conclusions, the scientists looked at 1,000 studies of excess weight and cancer risk, as analyzed by the World Health Organization's International Agency for Cancer on Research.
"The burden of cancer due to being overweight or obese is more extensive than what has been assumed," cancer prevention expert Graham Colditz told the Washington University School of Medicine in St. Louis. "Many of the newly identified cancers linked to excess weight haven't been on people's radar screens as having a weight component."
Up to this point, researchers had linked obesity to colon, esophagus, kidney, breast and uterus cancer. Now, the study adds to the list, which can be topped off at 13 cancers – for now.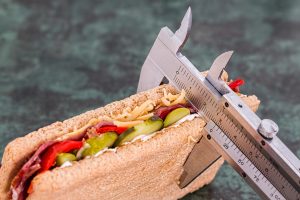 Globally, there are approximately 640 million adults and 110 million children who are obese. One-third of adults and children in the U.S. are estimated to be obese.
"Significant numbers of the U.S. and the world's population are overweight," Colditz continued. "This is another wake-up call. It's time to take our health and our diets seriously."
Cancer risks linked to excess weight were consistent for both men and women, and they were similar in most of the studied regions.
However, there are other risks that can negatively impact an individual's well-being. It just so happens that obesity is a larger contributor than previously thought. Now that the report has been published and the risks are out there, obesity does not have to be inevitable, even for at-risk individuals.
"Lifestyle factors such as eating a healthy diet, maintaining a healthy weight and exercising, in addition to not smoking, can have a significant impact on reducing cancer risk," said Colditz, according to WUSM. "Public health efforts to combat cancer should focus on these things that people have some control over."
Colditz added that he knows losing weight can be challenging for many people. He suggests focusing on not gaining more weight as a way to approach the situation.
---
Sources
Arbanas, Caroline. "Excess weight linked to 8 more cancer types." WUSM. Published Aug. 24, 2016.
Baral, Susmita. "Does Obesity Cause Cancer? Excess Weight Is Linked To 13 Types Of Cancer, Study Says." IBT. Published Aug. 25, 2016.
Lauby-Secretan, Beatrice. Scoccianti, Chiara. Loomis, Dana. Grosse, Yann. Bianchi, Franca. Staif, Kurt. "Body Fatness and Cancer — Viewpoint of the IARC Working Group." NEJM. Published Aug. 25, 2016.