I've had the pleasure of talking with Karen Lange, a veteran of the homeschooling community, about her new book Homeschool Co-ops 101. Karen is an amazing woman that, together with her family, has had 16+ years of homeschooling her own children, as well as serving as a support group coordinator and consultant for a New Jersey state school. Now Karen's children have graduated, so Karen has time to work as a freelance writer and online writing instructor for homeschooled teens as well as writing books and granting interviews.
Karen graciously answered all 10 of the questions that we polled Insanitek readers and got! (I told you she was amazing!) We hope that you can learn a great deal from her experiences here, but remember, there's more to come in the book!
1.) Homeschooling can have many hidden joys. In the 16+years that you've been teaching from home, what are some of your favourite experiences?
Grace, thank you for inviting me to stop by! Our homeschool journey has been a good one. There are highlights from each part, from when my kids were learning to read and discovering so many new things to the bittersweet time when they graduated from high school. One of my favorite stretches was when my three kids (who are each 2-2 ½ years apart) were teens. It was a super busy time, with my two sons playing hockey and my daughter taking swimming lessons, and we were active in a teen homeschool co-op. I enjoyed our family time immensely their sense of humor and interaction was fun and memorable. Other highlights include co-ops, homeschool support group activities such as art, talent, and science fairs, and a Homeschool Olympics hosted by a neighboring county's group… Those provided a mix of activity, fun, and socialization for us and other families.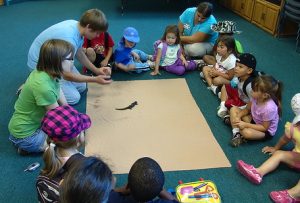 2.) Beyond the joys, homeschooling can be difficult. What are some of the tribulations of homeschooling that a new educator should be prepared for?
There are ups and downs days where the kids are sick or when things just don't seem to go right, or when lessons seem to go over like a lead balloon. Sometimes you have more interruptions than you can count or just can"t seem to find the right math book for your son or daughter. I encourage parents to press through and remember why they decided to homeschool their kids in the first place. My husband and I felt like home was the best place for our kids to learn and grow and that's what drove me to keep going. Keeping this big picture in mind was a big help on bad days.

I also encourage parents to take it one year at a time; it can seem less daunting that way. Know too, that there will be tough stretches, but if this is in your heart to do, you can do it, and it will all come together. All good things take time, and this is no exception. You are investing this time and energy in your kids; it is worth it in the long run.
3.) What are the different types of homeschooling systems available besides co-op? What are the advantages of a co-op over these other options?
Other options include homeschool or other group activities such as a park day or field trips, 4H, sports, music or other lessons, community or church group offerings, volunteer or other work, scouts, etc.

The other offerings we made use of – my sons played roller hockey through a municipal sports program, and played on ice and roller hockey teams at skating rinks. A local school offered after school swimming lessons at their pool. My daughter took lessons there for several years and then was asked by the staff to volunteer; later she got her lifeguard certification and worked there. So there are a lot of good options available. You might be surprised what opens up over time.

As far as advantages for co-ops versus other activities, it's really a matter of a family's needs and preferences. Co-ops offer a great supplemental experience for families; they come in all types and sizes, and can be customized to suit the group. They offer activities with other homeschoolers, so they offer a like-minded climate, and perhaps a schedule that can suit better. It's really an individual decision as to what's best for your family. Co-ops, as well as other offerings can offer educational and social benefits.
4.) Do the standards for homeschooling meet or exceed those of a public or private institution?
Homeschool standards and requirements can vary by state. Most, if not all curriculum that I've seen at least meets or exceeds the general standards for private and public schools. I've seen studies done by the National Home Education Research Institute and others that show homeschoolers meet or exceed the test results of their public and private school peers. The resources available to homeschoolers are practically endless from curriculum to online learning and tutoring to correspondence schools and more. While some may not think homeschoolers get a good or comparable education, I believe that the opposite is true.
5.) What sort of testing is needed to prove the equivalent of a high school diploma? Are homeschooling high school diplomas worth the same weight as going to an institution?
This is another thing that varies by a state or region's requirements. Some have strict regulations, others do not. It's always best to check and see what is required in your area. Some families choose the route of the high school equivalency test when students finish high school. Others enroll in correspondence schools (online or by mail). Some do not test at all, but rather obtain a diploma through a portfolio, where the high school years are documented for credit and a diploma is issued. Others do not obtain a diploma at all and go on to college and work. Many colleges are not as concerned about a diploma; they are open to reviewing a student's portfolio for the high school years. In my experience, the homeschool diploma has carried equal weight as the traditional diploma. There are scholarships, financial aid, and other options available to homeschoolers too

My children, as well as the other homeschoolers we know, had no difficulty transitioning to higher learning and/or jobs with the diplomas they obtained. We used the portfolio method through a diploma program from a state group. This group worked with an accredited private school that would assess and award the diploma if their credit requirements were met. Other families used the North Atlantic Regional School. NARS is an authorized private school and offers several options for students to customize their education and obtain a diploma.
6.) How can I ensure that my child has equal chances of getting into a top-level university the same as if they had gone to a standardized school?
I believe that motivation plays a part in this by the student and the parent. I recommend using or putting together a good college prep program for high school. Check out colleges that offer degrees in your student's desired area of study. Research entrance requirements and prepare for the college level tests such as the SAT and ACT. These scores can be helpful to show a student's equivalency, proficiency, and readiness.

Some homeschool co-ops offer CLEP prep classes. CLEP, or the College Level Examination Program, is where students take tests in a certain subject, are awarded college credit, and test out of college classes. One homeschooler I know entered college in her late teens with 32 college credits under her belt, all obtained through the CLEP tests. Students do not have to take a class to prepare; there are books and other resources available too. Check online for available options and details.

Consider community college as well. This is a good and less expensive way to start a college education, and many community colleges have homeschool friendly policies. One that my children attended allowed homeschoolers to attend at age 16 with parental consent. I don't recommend that every 16 year old attend college; it depends on the student and the school. But it is nice to know that it is an option. Every homeschool student that I know who attended community college before completing their bachelor's degree did well in the process, and had little or no debt when they graduated with a 4-year degree.

Have students build a well-rounded portfolio that includes not only the usual high subjects, but also extracurricular activities such as co-op, sports, lessons, community groups, volunteer work, after school job, etc. Build and encourage important skills such as essay writing, public speaking, and good study habits. Raise children to be able to think, have common sense, and be good citizens.
7.) How can I ensure that my child has equal chances at a good job of their choice if they are homeschooled?
I recommend the same action as #6, with or without the emphasis on college prep studies depending on what job or field they wish to enter. Encourage children to volunteer or get a part time job in their field of interest. Raise them to be responsible, hard working, and kind, and to take pride in a job well done. In doing so, they are prepared to be good workers and they will succeed no matter what they do.
8.) How can I ensure that my child is not discriminated against for being homeschooled?
I don't think you can guarantee that there won't be any discrimination ever, for there are some who still believe the misconception that homeschoolers fall short. The general climate about homeschooling, however, has changed greatly over the years. This is a good thing!

Focus on why you decided to homeschool and let that help you achieve your homeschooling goals. Provide the best homeschool experience for them that you can. Give them life skills─ the ability to read and think, so that they can learn what they need to know as they continue into adulthood.

Contrast the mistaken belief that a homeschool education is inadequate with the fact that even the best schools in the world cannot teach children everything nor prepare them for every possible life scenario. Relax and trust your instincts, and equip children with good learning tools and skills. Raise them to be people of character, and they can move ahead capably into adulthood. In time, your children will prove themselves to those who doubt their ability or knowledge. And even if you have some diehard homeschool opposition, keep moving forward. Raising great kids by the means you feel is best takes priority over what others think.
9.) I learned all my social skills in a public school system. How can I ensure my child develops proper social skills they will need to function in society?
Much of society says that traditional education is the only viable means for socialization. I disagree; social skills are gained elsewhere too, such as through examples from parents and from interaction with extended family and friends. It is also gained through extracurricular activities such as mentioned in the other questions.

In the quest to have the "normal" social experience, society also overlooks the negative aspects of socialization, things that are detrimental to a child's growth and development. I think in general, we throw our children to the wolves, so to speak, too soon, with too few coping tools. This is not to say we should shelter or coddle our children. I think a healthy balance of interaction, skill-building instruction, and opportunities are beneficial to our children in the long run.

My advice is to have a proactive attitude, one that facilitates opportunities to have children spend time with not just peers but those of all ages. (Real life means interacting with people of all ages and from all walks of life, does it not?) You have the opportunity, as homeschool parents, to help find like-minded friends for your children, and not to over protect, but to protect them from unsavory elements when they are young. You have the opportunity to model and share ways to interact with others. Teach them to be kind and polite, to share, and to do for others. Use a good common sense balance too, of course (i.e. Don't talk to strangers.). Depending on their age and ability, discuss how we are to act with and treat others, and again, model good social skills.

I've been active among homeschoolers for over 25 years. I have yet to meet any homeschooled children who had difficulty socializing. Our homeschool graduate friends, as well as my children, have gone on to adulthood and are socially adept and active.

Certainly we want our children to learn how to hold their own among their peers, but this can be done organically over time, in a relaxed manner through activities mentioned in previous questions. Don't get too uptight over this, with a good proactive balance, it will develop over time, whether your child is shy or outgoing, or somewhere in between.
10.) What advice can you offer about utilizing public places and resources to add to the homeschooling curriculum?
The world is out there, just waiting to help teach your children! Many public places, from the fire station, art studio, farm, and library, to the museums, historic locations, nature centers, and grocery stores offer guided field trips and activities for student groups. You can visit and tie these in with specific studies, or visit simply for enrichment purposes. Some offer hands-on projects on site, or materials to take home for further study.

The library is a great source of books and audio and visual materials. Don't forget interlibrary loan if the local library does not have what you need, they may be able to get it. Local business people, journalists, artists, historians, naturalists, and writers, etc. are often available to speak to a student group too.

When my children were in elementary school, our homeschool support group took a field trip to a local grocery store. We had a guided tour of the store that included samples in the bakery and a trip to the business offices upstairs. The store sent us off with coupons, magnets, and other goodies.

A teen co-op we participated in did a study on birds of prey. In addition to our studies, we visited the local bird observatory for a program on owls, and a park's nature center for a program about other birds of prey. When doing a study on laws and government, we visited an open session of juvenile court. After the session, the judge took questions from our students. We also conducted a mock trial with materials obtained online and from another homeschool group that had sent a mock trial team to a state competition.

My booklet offers a segment with guidelines for unit studies that includes suggestions for projects. For example, if you are studying artists of the Renaissance, you can tie in art and history, and visit an art museum, copy and create some of these artists' works through various mediums, such as watercolors or markers, research and do a short report on an artist, or make a timeline of this period in history. Local offerings to tie in with this could include a visit to an art museum or studio, the library to gather books about the artist, or a visit from an artist or historian. You might finish off the study with an art show, where students can display their work from this and other projects.

Keep an eye out for regional offerings that tie in with studies or would be of general interest to your children. If you wish, assemble other homeschoolers for group programs (and discounts). The possibilities are nearly endless.

Grace, thank you so much for hosting me today. It's been a great pleasure! I hope your readers find something helpful in this interview. I wish them all the best with their homeschool endeavors.
Keep your eyes out for Karen's new book which will have more details on homeschooling and taking advantage of co-ops. Can't wait? For now, here's the same teaser I got.
Thinking about joining or starting a homeschool co-op? Not sure if a co-op is a good fit? Homeschool Co-ops 101 weighs the pros, cons, and creative options available for today's homeschool family.

Section 1 includes essential, digestible info on co-op ingredients such as planning and organization, schedules, teaching, finances, and addressing conflict and burnout. Section 2 shares a sampling of co-op games and activities, and Section 3 contains five hands-on unit studies. These ready to use studies include lessons on Leonardo da Vinci, Birds of Prey, Public Speaking, Tall Tales, and Creative Writing, and are suitable for co-op or home use. Section 3 also includes unit study guidelines that are easily customized to suit any topic. Section 4 offers suggested books, curriculum, and other resources.
Karen Lange has gathered insight from years of co-oping and now shares her own and others' experiences in this valuable and encouraging handbook.
I'm waiting for my copy of the book to review, then I'll post the review as well.
Further reading
A great article by Karen that gives a great deal of information on homeschooling: Beginning Homeschooling.