A recent article in Lab Manager had a brief, half page article about lab safety. In it, it mentions the importance of having regular meetings to discuss policies and protocols, holding each other accountable, and scheduling maintenance. Here at Insanitek we take a slightly different approach .
Policies are trained, discussed regularly, and posted on the doors.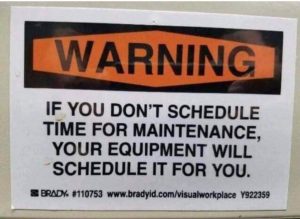 We work with both children and adults. We work with both specialists and non-specialists. The foundation of Insanitek is built on the belief that people can make good choices if they are educated. Thus, when someone wants to work with us, we take the opportunity to train them on the machines, the solvents they will be using, etc. We take the time to explain why we chose the materials and methods we have, and anything else that will make their research smoother.
Sure, you have to be a bit of a nerd when you're here, but at least you'll understand the science thoroughly enough to alter any bit along the way with confidence.
And in case you forget what the most dangerous bits of the particular lab protocol are? It's posted on the side of the machine, the wall, or the door just in case you need a quick reference not to stick your hand in the machine or sniff the solvent.
We do like to hold each other accountable.
But, creating an environment where either confronting or "tattling" on someone is harder than you'd think. Each personality is different, so some people feel comfortable with talking to others about their mishandling of materials and equipment. Others can't even tell the other scientists on the floor so they can intervene. Most people, horribly enough, would rather just ignore the situation than correct it. Even if they know the person risks serious injury if they continue on misusing equipment.
Thus, we train people how to correct and lead from a place of dignity. It's not easy to correct people, and it's not always easy to be corrected. But, it has to be done.
Everyone is trained on maintaining the machines.
And we have maintenance scheduled on them. One of the most invaluable tools I learnt in university life was how to work on the machines. It taught me not only how to maintain it, but also how to tweak it if it wasn't working properly for my needs. This is a skillset we want to pass on to the next generation of researchers. You never know where it will take them southafrica-ed.com.
Beyond that, those working on the machines regularly know their quirks. They can tell when something is up, and can perform a quick check and tighten or call in the maintenance team earlier than scheduled if necessary.
And that scheduled maintenance? That is a thorough check of the machines and inventory on a regular basis just to make sure things are flowing as they should be.
References
{21495:BFEGIYZA}
apa
default
asc
no
9963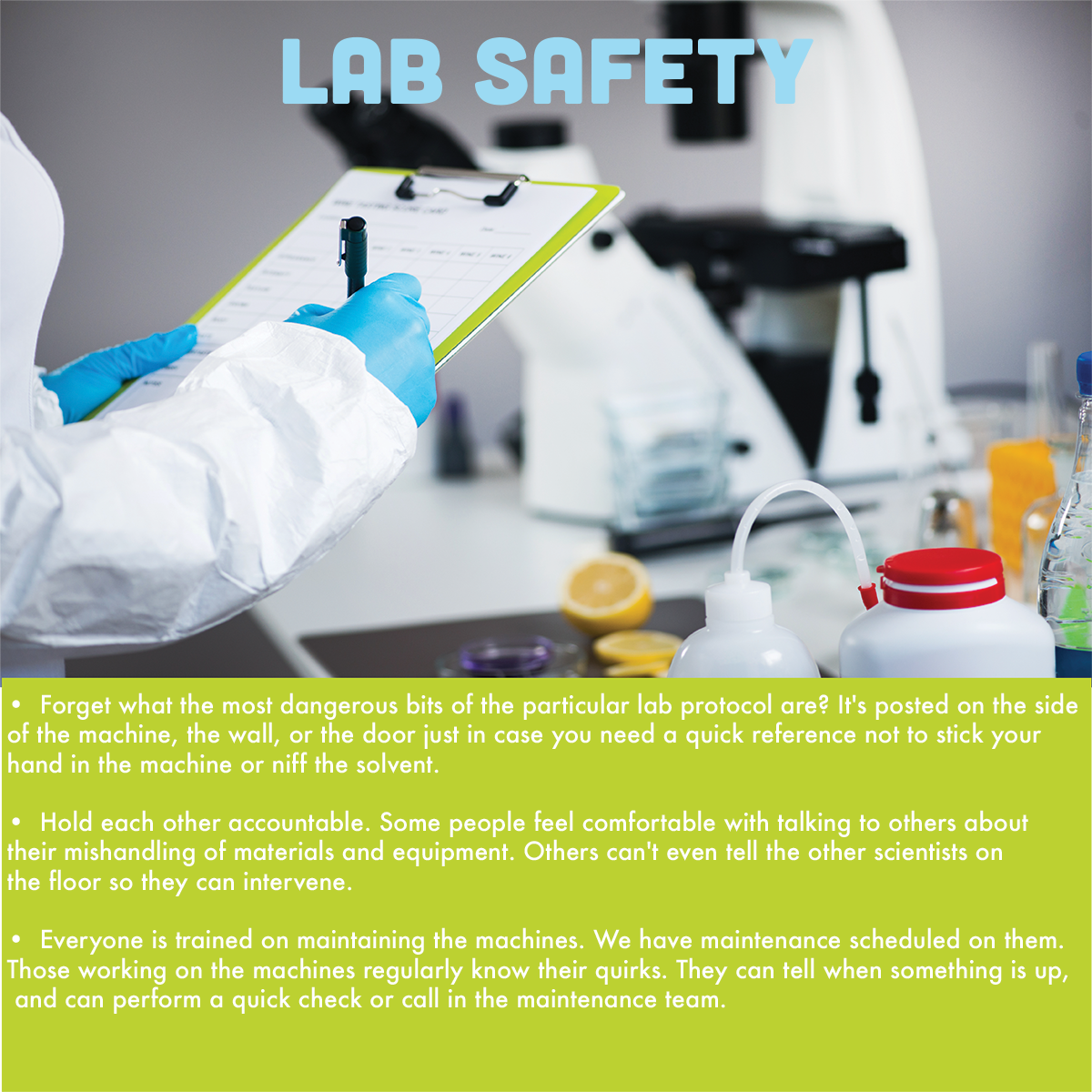 Share Lab Safety and Inspections
​